Organising internal training workshops on the use of sex and gender analysis methods in Research
Problem (evidence)
Lack of training sessions, seminars, gendered innovations meetings in the institution.
Aims/objectives
To raise awareness within the RPO about the integration of sex and gender dimension in research.
Resources
Human Resources, Institutional Resources (external to ISEG); Expertise of gender inclusion in research.
Brief outcomes
Impact on the RPO community and public in general of the importance of gender balance in RPO in the society.
Key area
Researchers and research: gender equality and sex and gender perspective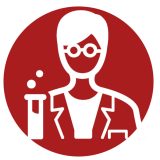 Type of action
Organization
Action level of implementation
Implementation
This broad action involved takin every opportunity that presented itself to collaborate with other entities to deliver a diverse program of seminars, workshops, summer/spring schools and short courses. The key was to ensure the gender aspect was highlighted. Examples included the following.
The ISEG PLOTINA team and the Department of Economics organized the Seminar of Alka Obadic (April 2019) author of the Book Gender Equality in the Workplace Macro and Micro Perspectives on the Status of Highly Educated Women, Palgrave. (photo attached)
PLOTINA project team participated in the 3rd Meetings of the Society of Economics of the Household (27–28 May 2019) as organizer, presented in the Plenary session and with debates and meetings with other projects as for example the Gender Portal of World Bank (With Daniel Halim, photo attached). The 3rd Meetings had a participation of more than 200 persons.
A seminar was organised for PhD students in 2018 presenting results from the mapping of women in science.
The PLOTINA Team Leader was involved in the organization of the program of the I Colloquium WE Empowerment, Diversity and Social inclusion/ NÓS Capacitação, Diversidade e Inclusão Social (28-31 May 2019). (here) The I Colloquium Nos/We had the participation (total in the 4 days) of about 300 persons.
Challenges
Gathering audiences for the seminars and workshops is sometimes difficult.
Tips/strategies – Lessons learnt
Careful selection of the speakers.
Dissemination of event in time using traditional and new communication methods.
More detailed Outcomes/Impact
The more activity there is the more people are inclined to include a gendered aspect in their next event. Eventually this action becomes embedded in normal practice.
Reflection: what we would do differently
The design of a program of seminars and workshops instead of ad-hoc events.