GARCIA thematic event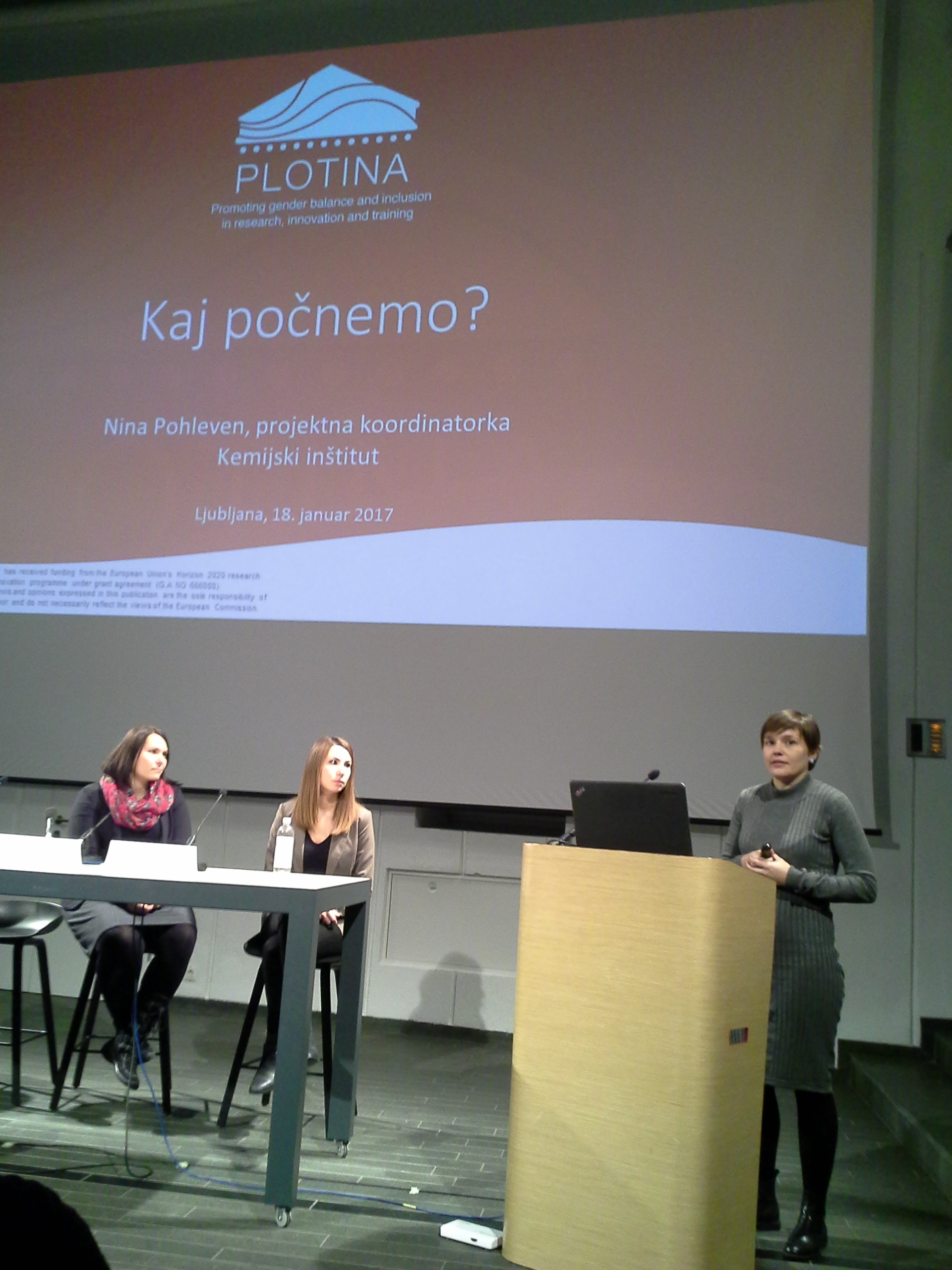 Ljubljana, 18 January 2017
PLOTINA was invited to present its activities at thematic event of the project GARCIA: Gendering the Academy and Research: combating Career Instability and Asymmetries.
The event was titled "Gender Equality in Science? Early Career Female Researchers". Its aim was to discuss gender asymmetry in structural mechanisms and everyday practices in early stage researchers' career. In addition, the event gathered all current Slovenian projects that are devoted to the promotion of gender equality in order to exchange results and experiences.
Slovenian partner of PLOTINA, the National Institute of Chemistry, represented the project's methodology and some insights from the gender audit that was held at the Institute in last few months.
The event finished with a lively debate with high representatives from the Slovenian Ministry of Education, Science and Sport, Ministry of Labour, Family, Social Affairs and Equal Opportunities, Slovenian Research Agency and a women researcher, member of the Commission for Women in Science of the Ministry of Education, Science and Sport on the issue of inequalities at financing research work. As well, the interested public committed to further common engagement in gender equality.