Sexual harassment prevention and support structures, at disposal and well communicated to all stakeholders
Main aim of the action
To review and update existing protocols and identify potential shortcomings/limitations and meeting new needs.
Expected impact/outcome
The university community will become aware and useful protocols and practices will be embedded to ensure addressing sexual harassment situations appropriately.
Implementation
A training session was organized on the 11th of December. The session was open to the whole university and other entities from the region (institutions, education centers). Four speakers were invited to present protocols against sexual harassment from different universities. The session was organized by MU and Elhuyar, supported by USVreact, and part of the Gender Equality Forum promoted every year by the Basque Institute for Gender Equality. Protocols from the university of Granada, the university of Oxford (Pennsylvania ) and the Faculty of Engineering of MU were presented. 58 people answered the questionnaire given after the session, 48 women and 10 men. The feedback was very good for the importance, the interest and value of the training, good for the quality of the information given, and not so good for the participation of the attendees. They asked more discussion in general.
After this training session the following actions will be carried out:
Revise current protocol
Define protocol for all cases of sexual harassment, including those which occur among non staff members
Carry out training activities for the people responsible for managing the protocol
Communicate the protocol to different groups
Challenges/resistance
The Faculty of Engineering already had a protocol and were reluctant to open again that topic because a team was working on it for a long time, but finally agreed that a revision could be interesting.
Coping strategies
During the training courses for the decision makers organized on the 14th of November, we pinpointed to the director of the Faculty of Engineering that students were not considered in the actual protocol. The training session of the 14th of November was not about sexual harassment, it was related to the importance of the Gender Equality Plans in general and 35 people (23 women and 12 men) from the General Coordination and the Governing Boards of all the faculties of MU attended. We took advantage of the opportunity to convince our director to revise the existing protocol against Sexual Harassment. He agreed that a revision was needed in order to enrich it. We will review if one protocol could cover all the needs or if it will be better to have different protocols.
Key area
The governance bodies, key actors and decision-makers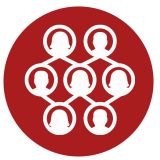 Type of action
Organization
Action level of implementation