Establishing a holiday scheme
Main aim of the action
To support staff with caring responsibilities during holidays (Summer and Easter when schools are closed).
Expected impact
Individuals have the option to use these play schemes within the institution and they feel that the institution is supportive of their childcare duties.
Implementation
In 2013-14, the Warwick's on-site nursery piloted a summer (2013) and Easter (2014) play scheme for children. The pilot proved so successful that a holiday scheme now operates every year. The Holiday Scheme is open to school children aged 5 – 14 years, who may be children and dependants of University staff and students, partner organisations on campus and the University of Warwick Science Park and children attending local schools in Coventry and Warwickshire. The aim of the Holiday Scheme is to offer an inspiring range of educational, cultural and sporting activities to challenge, entertain and enthuse; develop children's knowledge and skills and utilise the fantastic resources available on campus. The diverse programme will contain a balance of physical and creative/intellectual activities every day, as well as plenty of time for both structured, instructor-led sessions and free play. The programme includes a wide range of experiences – from environment/nature-related activities outdoors and a range of sports and games (including coach-led sessions such as tennis, cardio fitness, etc) to fun academic related sessions, performance/theatre/visual arts workshops, dance and music workshops, art, design and crafts, language sessions, and much more.
Resources required
Nursery on campus or near the unit to lead this activity. Important to engage staff from internal services (e.g. sports centre, arts centre) and local organisations to participate in the programme.
Challenges
Participation to the holiday schemes is quite expensive but there have been a few discounts for university members who book early and for those who have more than one child participating.
Evaluation
Up to 2016 (summer),747 children have attended.
Key area
Work and personal life integration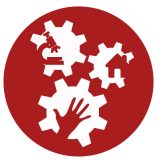 Type of action
Availability of supports/resources
Organization
Action level of implementation
Researchers/professors and technical and administrative staff