National Institute of Chemistry presented the implementation of its Gender Equality Plan
March 7th 2019, at the Ministry of Education, Science and Sport of Slovenia, in the organisation of the Commission for Equal Opportunities in Science, National Institute of Chemistry (NIC) presented the implementation of its Gender Equality Plan. NIC presented the measures taken in the field of gender mainstreaming in research, reconciliation of domestic work and work, recruitment, career advancement and retention of women, and equal representation of both sexes in all activities of the Institute. NIC emphasized that performance and efficiency are being monitored by a series of quantifiable indicators, such as the proportion of women in governing bodies. However, NIC also notices important changes that cannot always be "put in numbers". The Gender Equality Plan brings greater awareness that gender equality benefits everyone; the diversity of project teams and the use of the sex/ gender variable also brings scientific achievements of even higher quality.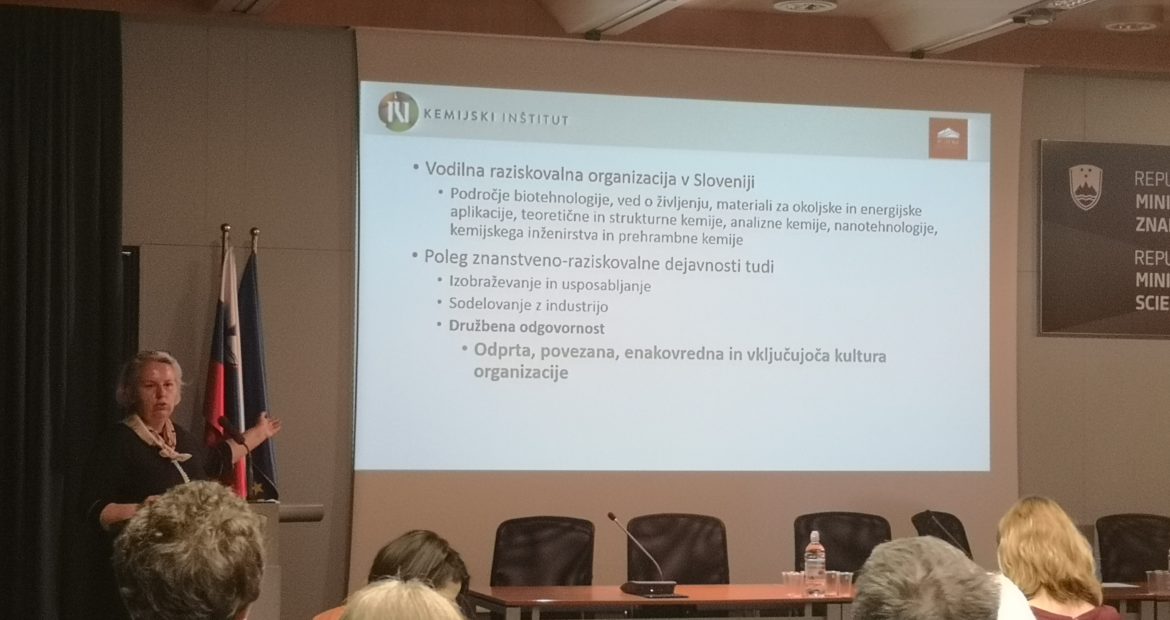 Director Prof. Dr. Gregor Anderluh presented the use of the gender equality principle at the Institute so far and the envisaged framework in which we will continue with activities in the area of ​​equality even after the project is completed.
Besides NIC, the measures were presented by the Research Centre of the Slovenian Academy of Science and Arts, the Faculty of Arts of the University of Ljubljana and the National Institute of Biology, which are in different stages of preparation or implementation of their plans.