PLOTINA with an initiative of the Swedish Embassy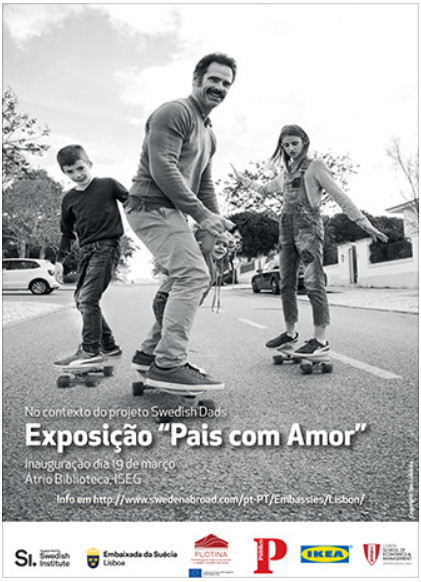 The ISEG –Lisbon School of Economics & Management– and the H2020 PLOTINA –Promoting Gender Balance and Inclusion in Research Innovation and Training– Project were associated with the initiative of the Swedish Embassy ​​within the scope of the Swedish Dads project, which in Portugal adopted the designation of "Parents With Love", and jointly organize the Photography Contest and the "Parents with Love" Exhibition.
The exhibition will be inaugurated on 19 March and the inauguration ceremony will be attended by the Swedish Ambassador to Portugal Helena Pilsas Ahlin, the Secretary of State for Citizenship and Equality Rosa Monteiro, and the President of the ISEG Manuel Mira Godinho.
The project "Parents with Love" aims to draw attention to the importance of the role of the father in children's lives, by promoting an active and binding role of fatherhood in the growth and development of children. It also emphasizes the importance of shared parental leave and its benefits for parents, mothers, children and society in general.