The PLOTINA working Lexicon has been updated and published
Definitions on Gender Equality, Work-Personal Life Integration and Culture have been agreed to ensure that all partners have a similar 'working' language with a common understanding of the concepts within the PLOTINA project. The following lexicon includes concepts the defining of which is important  for the purposes of this project. It is not intended to be a comprehensive dictionary for experts but a working language for PLOTINA and its resulting impact on the active STEMM and non-STEMM academic communities.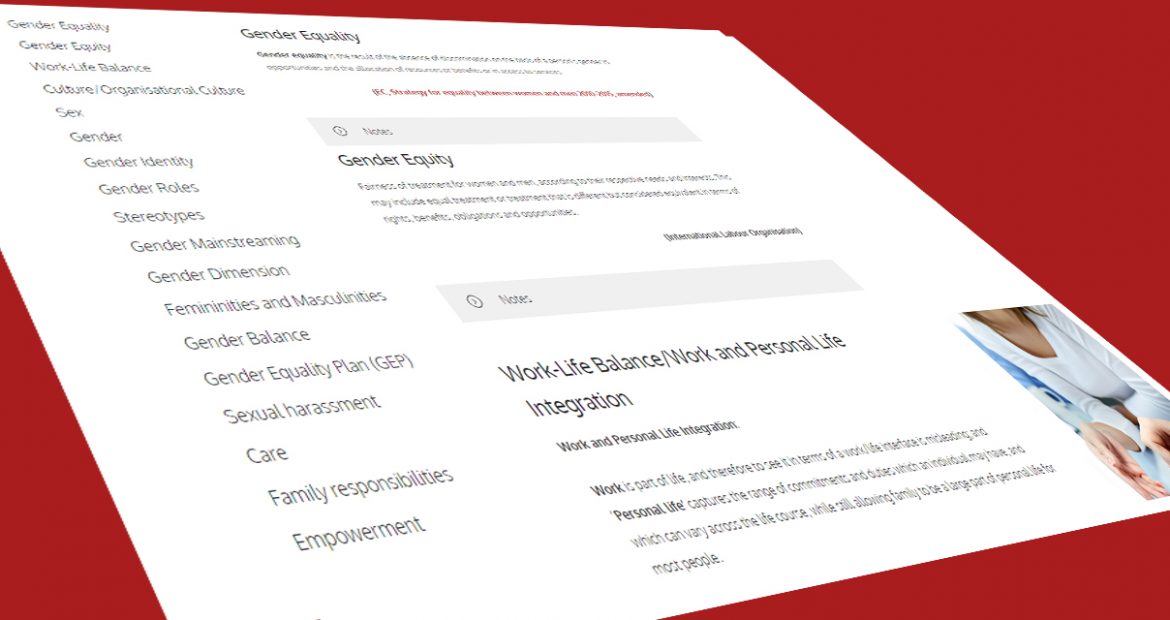 The Consortium is aware that the definitions adopted are not perfect for every situation. The ones chosen have been selected on the basis of their wide use across different communities, their relevance to the project, and with the requirement that they will support the development of Gender Equality Plans in their cross-national variations. At times ease of use by a non-expert may determine the definition used, bearing in mind that the goal of PLOTINA is to support the effective participation of women in research-performing organisations. It is anticipated that the definitions will be dynamic and, based on our experience and our reflections in operationalizing these concepts within this project, may need to be changed as PLOTINA evolves . And, last but not least, we expect this Lexicon to be further enriched by more concepts that will need to be clarified as the project proceeds.
See the PLOTINA working Lexicon online
Download the lexicon file.